Sitting down with Katherine Grainger you can sense the fire is back; she radiates drive and determination, an inability to settle for anything less than giving her best.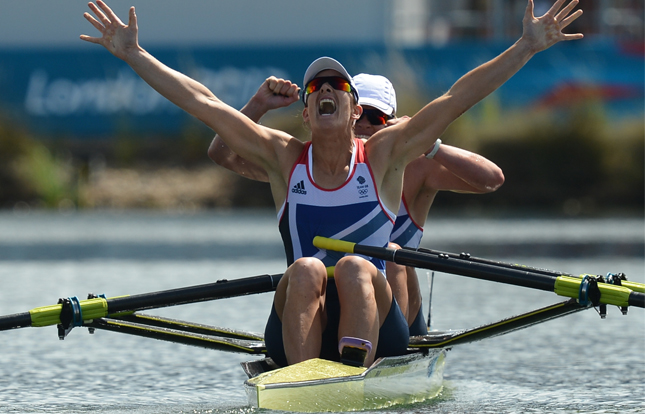 "I do like a challenge," she admits. "There's something about taking on a challenge that will test all your abilities to the max and then test it for real whilst marshalling your thoughts and emotions to achieve something. I'm aware of how powerful that is and, having had time away from it, I realised that's the reason for coming back."
With the British Olympic and Paralympic sporting family firmly on the road to Rio 2016, the Olympic champion explains why she has stepped back into the boat, what her hopes are and the reasons why she – and other athletes – are dependent on so many factors to achieve sporting success.
"Finding something you're passionate about and love doing is a gift, and it's incredible what you can do with that.
"I don't know what the future will hold, but I know that since London 2012, British sport has never been in a better place.
"It's an amazing time to be in the system, we have fantastic support and encouragement from the public, an amazing funding system with UK Sport and a great network of coaches and support staff who help make things possible."
Just as she was in awe of Redgrave and Pinsent, the London 2012 Olympic champion realises the impact her achievements could have on the younger generation of rowers at Caversham.
"They ask for advice and ask questions, they are interested in everything, and that for me is amazing because they care and it could be useful for them. I try to be careful to not give them advice that is telling them what to do, but just explain it more from my understanding, as everybody has to learn and experience for themselves.
"What they have to remember is that we've all been there; all those names and pictures on the walls, we've all fallen in, we've all disappointed ourselves, but the key thing is to take it a step at a time and enjoy it.
"The people who last are the people who enjoy it. Being in a squad of like-minded people helps, they lift you, they're you're teammates and they help you through the dark days."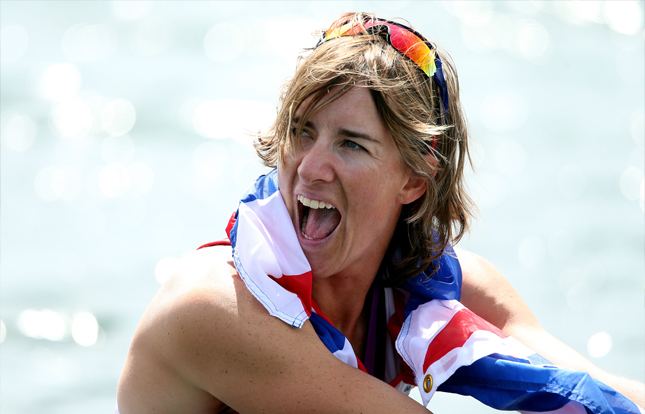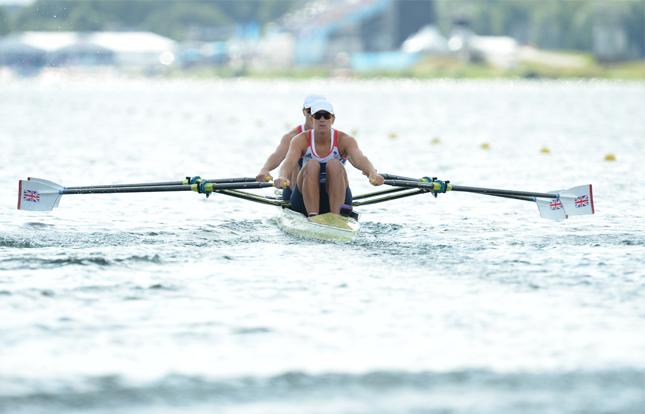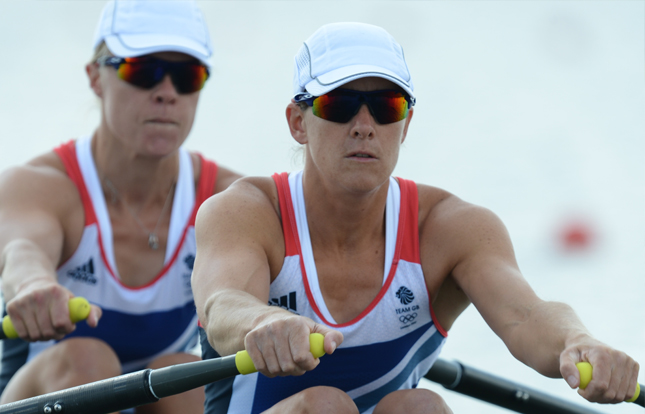 The 39-year-old relishes competing in a sport as part of a team and believes it brings out the best in her.
"For me as an athlete, I find more satisfaction in the team element as the challenge tests you even deeper. How do you encourage others on a bad day? How do you step up? How do you add to that team?
"There's a moment before you race when you look your teammates in the eyes and don't need to say anything, you all know that you've made this commitment together and you're about to step out there and match whatever the world throws at you. For me that's the biggest test, when you have responsibility for others.
"I dig deeper for others; the thought of letting Anna down in the Olympic [London 2012] final made me feel as if I'd rather die than let her down. I couldn't contemplate it, I was willing to do whatever it took to achieve."
Grainger's gold medal at London 2012 came after three consecutive second place finishes at the previous three Games. After finally achieving the ultimate goal, what does she think separates the good from the great?
"To some extent it's probably just not giving up. I think the great people that I've met, from all walks of life and different areas of expertise, have an amazing optimistic vision or belief in themselves. They just don't stop.
"They don't accept no, they see challenges as something to overcome, they find a way to marshal people to them and find the inspiration to re-energise, re-focus and bring people with them on their journey until they succeed. Life is tough, but the great find a positive way through it."
But Grainger is clear that her return is about moving forward, not just retaining the title she won with Anna Watkins, who will miss the Rio Games having just had a baby.
"It's not about defending my title. If Anna and I were in the boat together, then yes, as it's our title, not mine. What I have done in the two year gap is put London in the past, in a positive way of course as I'll never forget it, and look forward as it's an exciting challenge, more so with the time off that I've taken. If I make it, five Olympic Games is a pretty incredible achievement and I can guarantee there won't be a sixth!
"I'm not doing this because it's my last shot, but because it's possible to have this shot. I thought to myself, would I look back in years to come and regret not taking it? To put on the GB kit, and to be a part of something like this, is an amazing thing to do and I'll never have it again.
"I only considered coming back because I thought there was a chance I could win and in all honesty, yes of course, that's the goal. I'm not here to simply be part of a team. I've also come back knowing how rare and how hard it is to win an Olympics. I'm a competitive being, so yes I came back to win."
Whatever happens, Grainger knows that come the summer of 2016, she wants to have absolutely no regrets.
Katherine Grainger is one of 1,300 athletes on UK Sport's National Lottery supported World Class Programme.
Article thanks to UK Sport